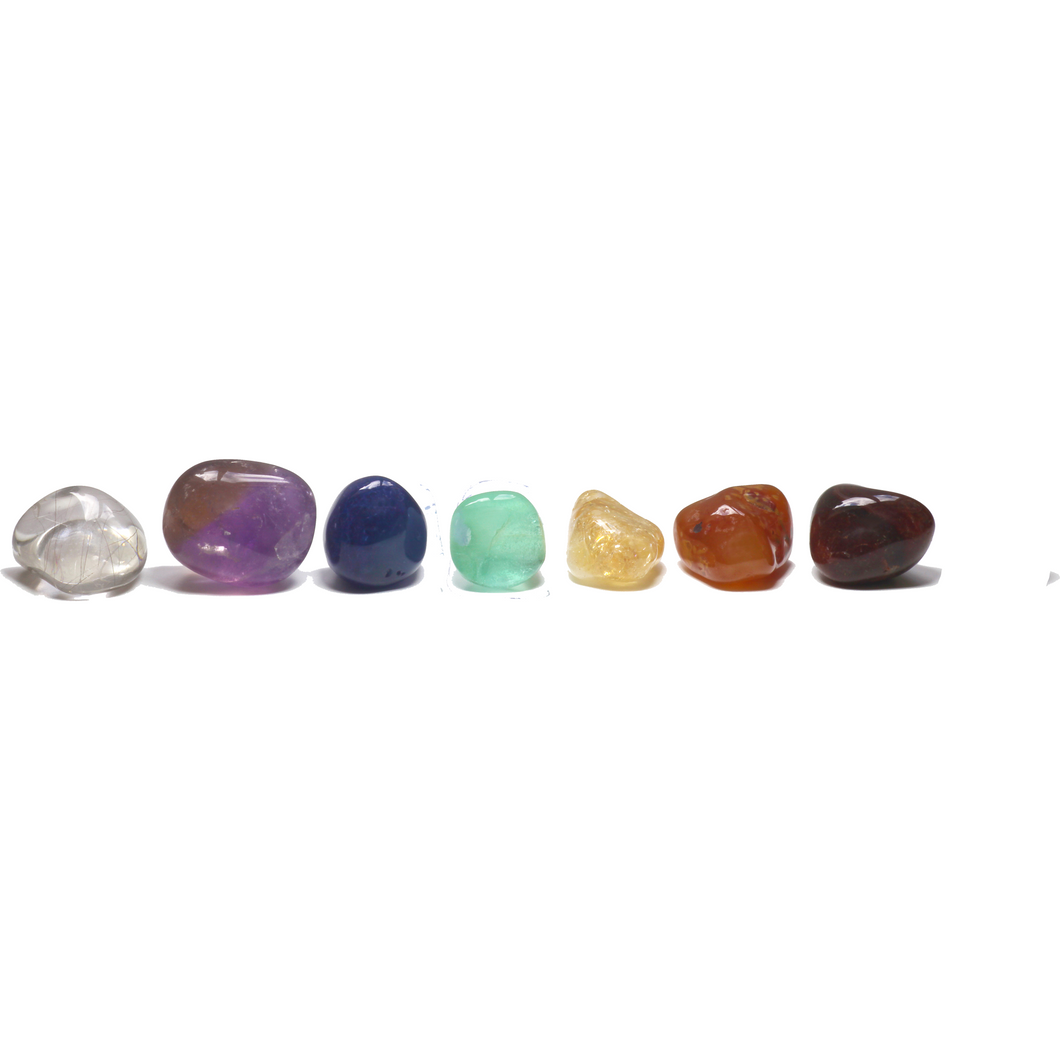 Chakra Crystal Set
Regular price $19.95 Sale
Set of 7 chakra crystals to balancing and aligning your chakra system. Included are:
Red Jasper             - Root
Carnelian               - Sacral
Citrine                   - Solar Plexus
Green Aventurine    - Heart
Sodalite                 - Throat
Amethyst               - Third Eye
Clear Quartz           - Crown
Please note that these are natural products and will vary in size, color and shape. This in no way affects their effectiveness. Set will include one each of the seven stones shown above in an organza bag for keeping your crystals together.