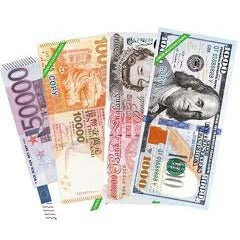 Ancestor money
Ancestor money, or Spirit Money, is used as a means to send currency to those who've crossed over in some traditions. Light the ancestor money like incense paper and burn over fireproof container to "send" the spirit world. Many practices use this method to provide their departed loved ones currency for the afterlife.  Perfect for funeral celebrations, Hungry Ghost festival, or All Souls' Day.


Five each of colorful simulated bank notes:
USD, GBP, Hong Kong dollars, Euros, and Chinese currency. No monetary value.