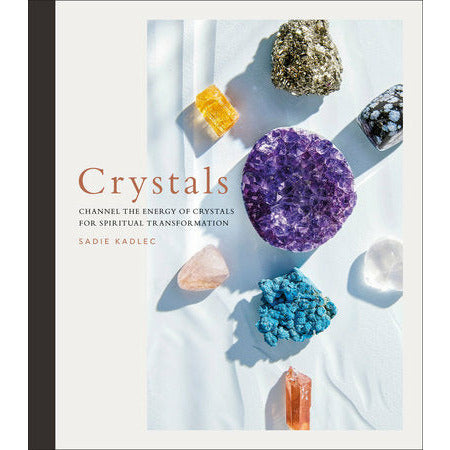 Crystals by Sadie Kadlec
Regular price $30.00 Sale
Channel the energy of crystals for spiritual transformation 
The most comprehensive, modern-looking book of crystals and their uses on the market – a collection of 200 crystals alongside practical advice on how to choose, buy, use, and care for them.
Crystals are for everyone.
Now you can access the healing energy of 200 crystals and harness their power to unlock your potential in every area of your life – relationships, work, creativity, sleep, and mental wellness.  
Delve into the powerful properties of each crystal to find which hold the key to your optimum health, happiness, and harmony. Connect with their energy to clear and focus your mind and bring positive vibrations, color healing, and talismanic guidance into every day. Unlock their power to cleanse the energy in your home, bring clarity and focus to your work, and enhance connection in your relationships. 
Learn how to choose crystals, by letting the crystal choose
you
, and use them as a part of your daily routine to promote harmony, empowerment, and well-being. Create stunning crystal grids with ease and invite crystals into your wellness practices – meditation, yoga, massage, in the bath – to bring a deeper layer of positive energy into your self care. 
This beautiful, practical book, featuring complete profiles on 200 of the most important crystals, will show you everything you need to know about how to use crystals in the modern age and take charge of each day with intention.